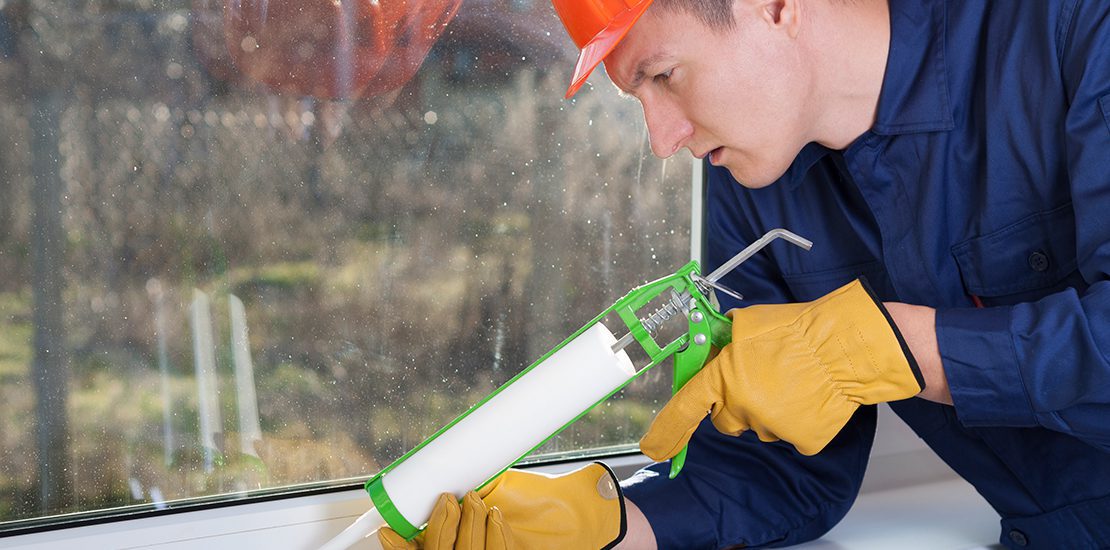 Air Sealing
Improve Comfort. Save Energy.
Reducing the air sealing in your home can improve energy efficiency, air quality, and comfort. When a house is constructed there are numerous penetrations and gaps in the house's exterior (also called the building envelope) that can cause a house to be "leaky". The penetrations and gaps are created during numerous portions of the building process, typically during framing, window installation, drilling of holes for wiring, plumbing and duct work, and numerous other steps in the building process. Wear and tear on your home caused by typical occupancy can add additional leakage points to your home's building envelope.
By sealing the voids in your home's building envelope you can increase the comfort of your home by reducing drafts, and reducing the amount of heating or cooling that escapes. In addition, since you are reducing your heating and cooling use, you can lower your utility bill.
The Knowledge You Need.
Available only to residential customers in El Paso Electric's New Mexico service area.
A qualified home efficiency rater or contractor can properly assess the leakage rate of your home by performing a specialized pressure test using a tool called a blower door. The blower door takes readings at a specific pressure level and produces a leakiness rating expressed in cubic feet per minute (CFM). The higher the CFM reading, the leakier your home.
The rater or contractor can reduce the leakage of your home using off the shelf technologies such as caulks, foams, and tapes.
The rebate for this program is calculated based on the reduction of air flow through the home's building envelope.
The rater or contractor performing the blower door test must provide both the "before installation" and "after installation" reading in order to calculate the rebate amount. If the home is measured at other than 50 Pascal, the rater must convert the CFM value to its CFM50 equivalent.
Reported pre-CFM values will be capped at 4 CFM per conditioned square footage of the treated home.
The contractor must also ensure that the post-installation air flow will be no less than the minimum safe level as shown in the formula below.
Min CFM50 = [0.03 x Floor Area + 7.5 x (Number of Bedrooms + 1)] x 21.5
Minimum Ventilation Calculation Example: for an 1800 square-foot single story house with 3 bedrooms, the minimum air change rate is calculated as follows:
Minimum CFM50 = [0.03 x 1,800 + 7.5 x (3 + 1)] x 21.5 = 1,806 CFM50.
NOTE: New Construction projects are NOT eligible to receive a rebate. Home MUST be cooled by refrigerated air conditioning to qualify for a rebate. Photos of pre and post pressurization readings are also required in order to be eligible to receive a rebate.
NOTE to Contractors: Contractors considering multifamily or multiple projects must obtain EPE approval prior to performing infiltration reduction measures and applying for rebates. EPE may require multiple unit pressurization procedures to ensure that leakage to outside is accurately measured.
The table below displays the rebate amounts for the EPESaver Air Sealing Rebate program:
Rebate Amounts
| Gas ($/CFM50) | Electric Resistance ($/CFM50) | Heat Pump ($/CFM50) |
| --- | --- | --- |
| $0.075 | $0.239 | $0.134 |
Rebate Calculation Example: A home that electric resistance heating has a starting leakage of 2,500 CFM50 and an ending leakage of 1,800 CFM50 (remember to apply pre/post-CFM caps where applicable):
CFM reduction = Starting CFM50 – Ending CFM50 = 2,500 – 1,800 = 700 CFM50
Estimated Rebate = 700 CFM50 x $0.239 = $167.30
Participation Made Easy.
1. Select a contractor of your choice.
2. Once a contractor has completed the infiltration work, including pre- and post-blower door tests, the EPESaver Air Sealing rebate form must be completed and mailed along with a copy of your receipt or invoice to the rebate processing center address. The rebate form can be accessed using one of the options at the bottom of this webpage.
3. Your rebate will be mailed directly to you. Rebate checks will be mailed within 4-6 weeks of receiving the application.
Apply Now
Apply Online
Save time and fill out your rebate application online. Click "Apply Now" to get started!
After registering and confirming your email address, please select the "Customer" option in the profile wizard.
You will need digital copies of your invoice or receipt and additional documentation on the work performed.
Apply by Mail
Please mail any rebate applications to the EPE Rebate Processing Center. Make sure to include a copy of your receipt or invoice.
1515 S Capital of Texas Hwy Suite 110 Austin, TX 78746
Download Documents
Rebates are issued on a first come, first served basis until funding is exhausted or the program is changed. EPE reserves the right to adjust programs at any time. All rebates are subject to approval by the Program Manager.