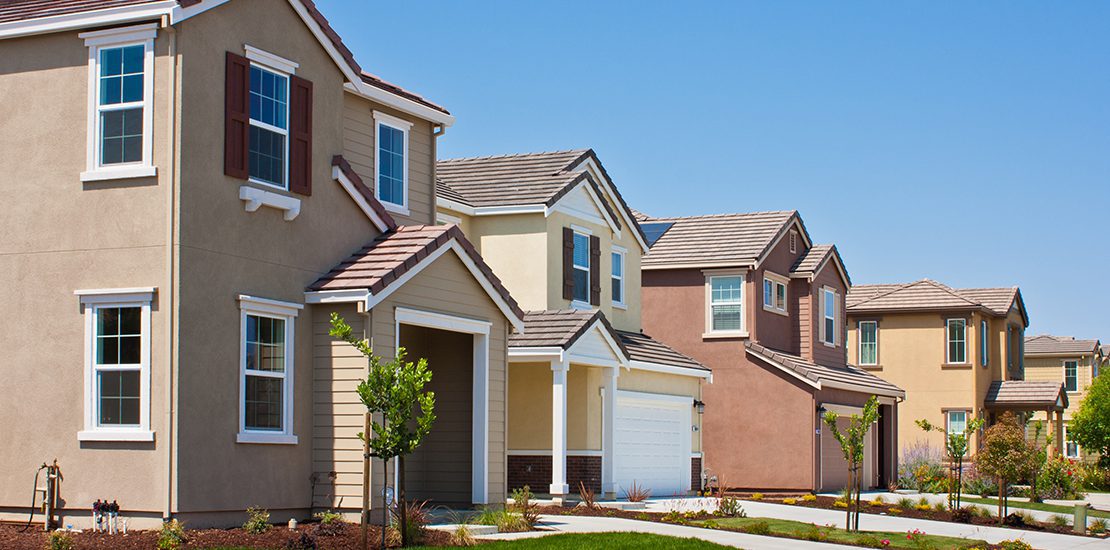 Cool Roofs
Improve Comfort. Save Energy.
El Paso Electric's New Mexico residential customers have the opportunity to participate in the EPESaver Residential Cool Roof Rebate Program. The installation of an Cool Roof decreases heat transfer and reduces the solar heat transmitted into the building space resulting in less cooling energy use.
The Knowledge You Need.
Available only to residential customers in El Paso Electric's New Mexico service area.
Cool Roofs offer enhanced durability and reduced cooling loads. Customers receive a rebate for the installation of a Cool Roof that will be paid per square foot of installed cool roof materials.
NOTE to Contractors: When a cool roof is installed concurrent with changes in attic insulation levels, make sure to document pre and post insulation R-value on the application and with supporting photos.
Eligible projects must comply with the following requirements:
Home must be cooled with central or mini-split electric refrigerated air conditioning or evaporative cooling
Homes with electric resistance heat are not eligible
Roof products must be rated by the Cool Roof Rating Council and comply with the certified roof product performance specifications for the relevant roof application.
Both steep slope and low slope roofs are eligible for rebates. Roofs with a slope greater than 2/12 are classified as having a steep slope and roofs with a slope less than or equal to 2/12 are classified as low slope roofs.
Specifications for cool roof products for use on roofs with steep slopes and low slopes are provided in the table below.
Solar Reflectance Specification for Cool Roof Products
Roof Slope
Characteristic
Performance Specification
Low Slope ≤ 2/12
Initial Solar Reflectance
≥ 0.65
3-Year Solar Reflectance
≥ 0.50
Steep Slope > 2/12
Initial Solar Reflectance
≥ 0.25
3-Year Solar Reflectance
≥ 0.15
Rebate Calculation
EPESaver Cool Roof rebates are paid per square foot of installed cool roof materials. Rebate amounts vary according to the slope of the roof and the combination of cooling and heating equipment in the home.
Rebate Amounts
| Homes with Refrigerated Cooling ($/Sqft) | Homes with Evaporative Cooling ($/Sqft) |
| --- | --- |
| $0.20 | $0.10 |
Rebate Calculation Example:
A cool roof is installed on a low slope roof measuring 2,000 Sqft. The home has refrigerated air with electric resistance heat.
Estimated Rebate = 2,000 x $0.20/Sqft = $400
Participation Made Easy.
1. Select a contractor of your choice.
2. Customers may also elect to pursue an EPESaver Cool Roof rebate without the help of a contractor.
3. Once the cool roof has been installed, the EPESaver Cool Roof rebate form must be completed and mailed along with required documentation and a copy of your receipt or invoice to the rebate processing center address.
*NOTE: You will need to submit a photo documenting insulation level, pre/post photo of roof, and documentation of roof material initial and 3-year reflectance.
The rebate form can be accessed using one of the options at the bottom of this page.
4. Your rebate will be mailed directly to you. Rebate checks will be mailed within 4-6 weeks of receiving the application.
Apply Now
Apply Online
Save time and fill out your rebate application online. Click "Apply Now" to get started!
After registering and confirming your email address, please select the "Customer" option in the profile wizard.
You will need digital copies of your invoice or receipt and additional documentation on the work performed.
Apply by Mail
Please mail any rebate applications to the EPE Rebate Processing Center. Make sure to include a copy of your receipt or invoice.
1515 S Capital of Texas Hwy Suite 110 Austin, TX 78746
Download Documents
Rebates are issued on a first come, first served basis until funding is exhausted or the program is changed. EPE reserves the right to adjust programs at any time. All rebates are subject to approval by the Program Manager.