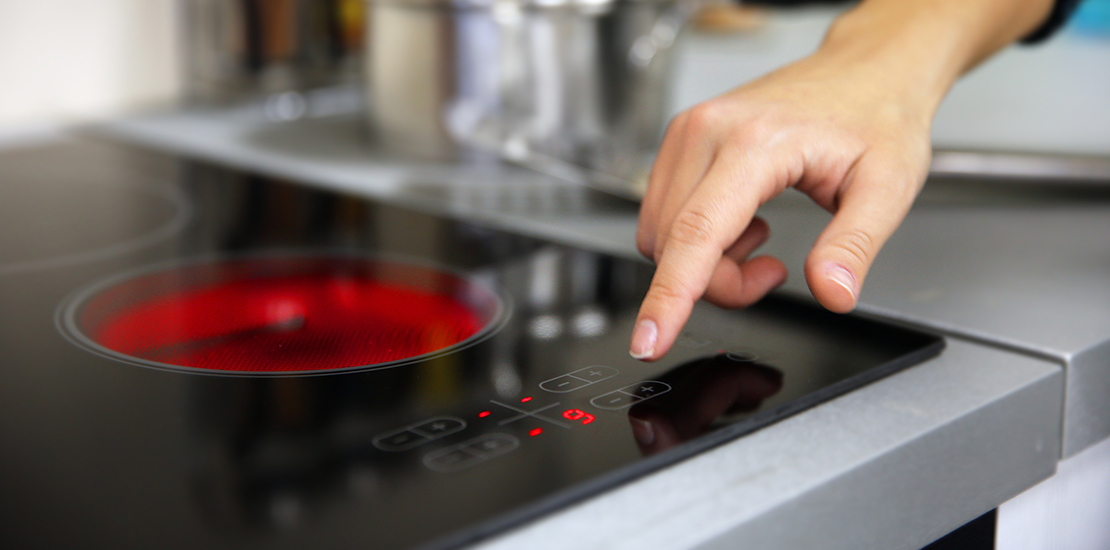 Induction Cooking
Improve Comfort. Save Energy.
Induction cooking has been around for quite some time, but it is now more popular than ever. Conventional residential cook tops typically employ gas or resistance heating elements to transfer energy with an efficiency of 32% and 75-80%, respectively.
Induction cooking is more efficient and makes cooking easier. 85-90% of the energy used goes directly toward cooking your food. It is also faster because heat is generated directly into the cookware. Because the source of heat is the cookware itself, the cooking surface remains cool to the touch, reducing the work of burns. There are no flames or radiant heat, and the kitchen will stay cooler and more comfortable. It is also easier to clean because the entire cooktop is a uniformly flat surface.
The Knowledge You Need.
Available only to residential customers in El Paso Electric's New Mexico service area.
Rebates are available to customers or contractors that install ENERGY STAR® certified systems. The installed model number must be specified on the project invoice. A nameplate photo can also be accepted if the model information is not specified on the invoice. The installed model number must match the model specified on the ENERGY STAR® certificate.
Participation Made Easy.
1. Select a contractor of your choice.
2. Customers may also apply for a rebate without the help of a contractor.
4. Once an eligible unit has been installed, the rebate form must be completed online or mailed along with a copy of your receipt or invoice to the rebate processing center address. The rebate form can be accessed using one of the options at the bottom of this page.
5. Your rebate will be mailed directly to you. Rebate checks will be mailed within 4-6 weeks of receiving the application.
Rebate Amounts
| System Type | Rebate Level |
| --- | --- |
| All ENERGY STAR® qualified systems | $50/cooktop |
Apply Now
Apply Online
Save time and fill out your rebate application online. Click "Apply Now" to get started!
After registering and confirming your email address, please select the "Customer" option in the profile wizard.
You will need digital copies of your invoice or receipt and additional documentation on the work performed.
Apply by Mail
Please mail any rebate applications to the EPE Rebate Processing Center. Make sure to include a copy of your receipt or invoice.
1515 S Capital of Texas Hwy Suite 110 Austin, TX 78746
Download Documents
Rebates are issued on a first come, first served basis until funding is exhausted or the program is changed. EPE reserves the right to adjust programs at any time. All rebates are subject to approval by the Program Manager.