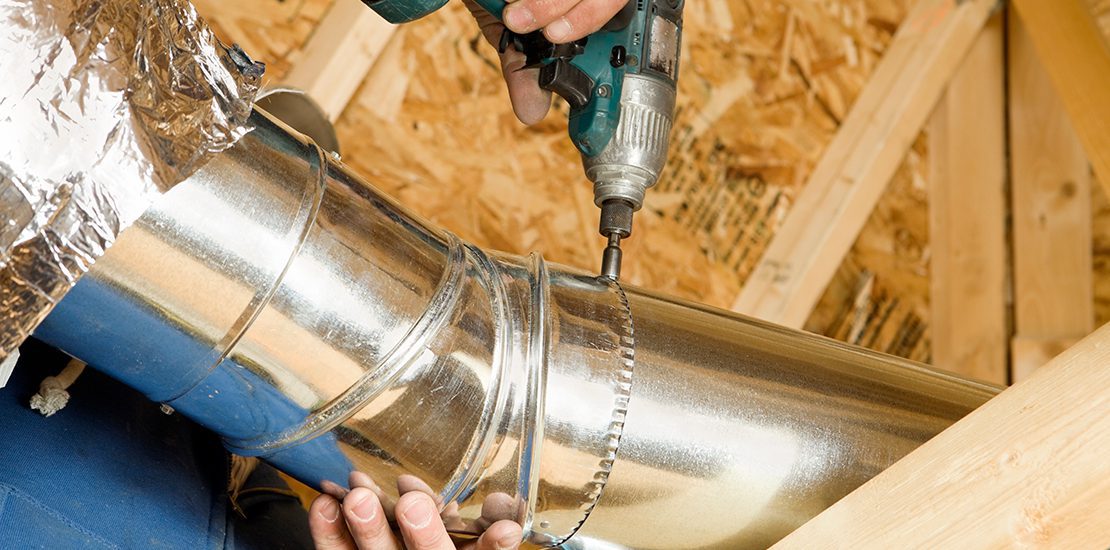 Duct Sealing
Improve Comfort. Save Energy.
Did you know that on average 15% of cooling energy is wasted due to duct leakage? Over time duct work fittings may have come loose, become disconnected, or may have been poorly sealed when they were initially installed. These factors lead to high electrical bills for heating and cooling air that leaks from the duct work into the attic or unconditioned space.
The Knowledge You Need.
Available only to residential customers in El Paso Electric's New Mexico service area.
Leaky ducts can be repaired by sealing them with readily available sealants. Duct sealing is a cost-effective way to improve the efficiency of your heating and cooling equipment.
Energy savings for treated duct systems are calculated based on the reduction of air leakage. The pre- and post-installation duct leakage must be measured by a rater or contractor using a combined blower door and duct pressurization method. Simply put, this test will pressurize your duct system and take a reading of how much air is leaking from your ducts before and then after your ducts are repaired.
Pre-CFM values will be capped at 35% of total fan flow, estimated as 400 CFM per ton using the cooling tonnage rounded to the nearest half ton. Post-CFM values must be less than or equal to 10% of total fan flow.
Once the pre- and post-installation duct leakage is measured, the rebate amount for the duct improvements can be calculated using an online calculator tool. To access the tool go to the following link:
NOTE: New Construction projects are NOT eligible to receive a rebate. Home MUST be cooled by refrigerated air conditioning to qualify for a rebate. Photos of pre and post pressurization readings are also required in order to be eligible to receive a rebate.
NOTE to Contractors: Contractors considering multifamily or multiple projects must obtain EPE approval prior to performing duct sealing measures and applying for rebates. EPE may require multiple unit pressurization procedures to ensure that leakage-to-outside is accurately measured.
Rebate Amounts
Rebate is based on kW and kWh savings
$200/kW + $0.19/kWh
The rebate is calculated based on duct system leakage reduction.
Participation Made Easy.
1. Select a contractor of your choice.
2. Once the contractor has completed the duct work, including a pre- and post- pressurization test, the EPESaver rebate form must be completed online or mailed along with a copy of your receipt or invoice to the rebate processing center. The rebate form can be accessed using one of the options at the bottom of this webpage.
3. Your rebate will be mailed directly to you. Rebate checks will be mailed within 4-6 weeks of receiving the application.
Apply Now
Apply Online
Save time and fill out your rebate application online. Click "Apply Now" to get started!
After registering and confirming your email address, please select the "Customer" option in the profile wizard.
You will need digital copies of your invoice or receipt and additional documentation on the work performed.
Apply by Mail
Please mail any rebate applications to the EPE Rebate Processing Center. Make sure to include a copy of your receipt or invoice.
1515 S Capital of Texas Hwy Suite 110 Austin, TX 78746
Download Documents
Rebates are issued on a first come, first served basis until funding is exhausted or the program is changed. EPE reserves the right to adjust programs at any time. All rebates are subject to approval by the Program Manager.