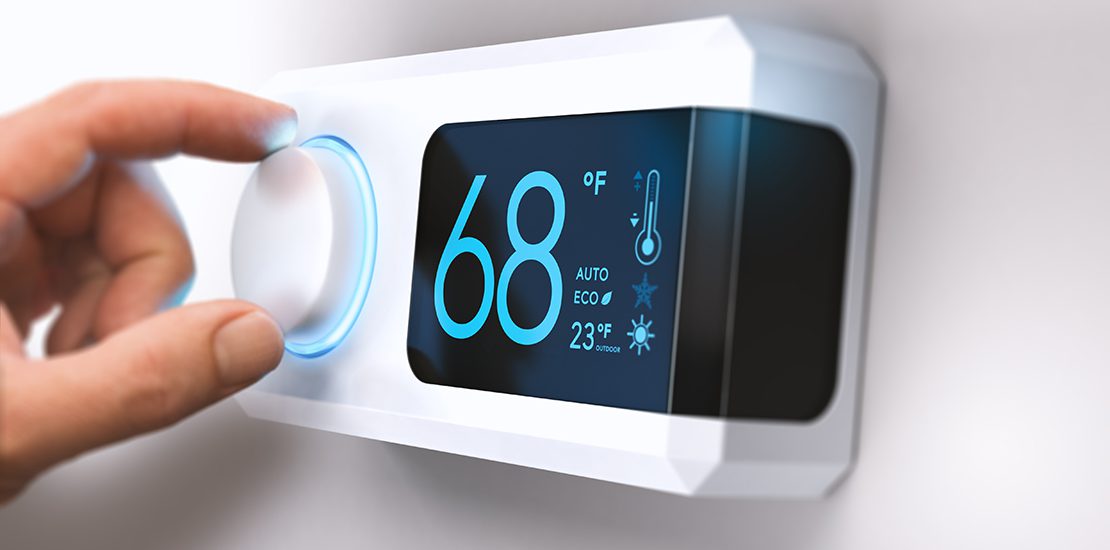 ENERGY STAR® Smart Thermostats
Improve Comfort. Save Energy.
Smart Thermostats offer energy savings as well as reliable performance, convenience, and comfort. With a configurable schedule of temperature setpoints and automatic variations, Smart Thermostats can meet your comfort needs while reducing heating and cooling consumption.
El Paso Electric's New Mexico residential customers have the opportunity to participate in the EPESaver ENERGY STAR® Smart Thermostat Program. Rebates are available for the installation of eligible ENERGY STAR® smart thermostats to replace a standard or programmable thermostat.
The Knowledge You Need.
Eligibility:
Available only to residential customers in El Paso Electric's New Mexico service area.
Homes must be cooled with refrigerated air conditioning. Homes with evaporative cooling are not eligible to receive a rebate. Eligible dwelling types include single-family, duplex and triplex, multifamily, and manufactured homes. Please see the eligibility list for information about current qualifying units.
Note: To be eligible for a rebate, smart thermostats must meet the specifications shown on the ENERGY STAR® website. The ENERGY STAR® website is subject to change at any time. We recommend that you take a screenshot of the product page on the ENERGY STAR qualified product listing and submit that screenshot along with your rebate application.
Rebates:
ENERGY STAR® smart thermostat rebates are calculated on a per unit basis.
The table below displays the rebate for the EPESaver ENERGY STAR® Smart Thermostat Program:
Rebate Amounts
Incentive Amounts for Measure ($/unit)
ENERGY STAR® Smart Thermostat
$50
Participation Made Easy.
1. Select a contractor of your choice.
2. Customers may also elect to pursue an EPESaver ENERGY STAR® Smart Thermostat rebate without the help of a contractor.
3. Once the new smart thermostat has been installed, the EPESaver ENERGY STAR® Smart Thermostat rebate form must be completed and mailed along with a copy of your receipt or invoice to the rebate processing center address. The rebate form can be accessed using one of the options at the bottom of this page.
4. Your rebate will be mailed directly to you. Rebate checks will be mailed within 4-6 weeks of receiving the application.
Apply Now
Apply Online
Save time and fill out your rebate application online. Click "Apply Now" to get started!
After registering and confirming your email address, please select the "Customer" option in the profile wizard.
You will need digital copies of your invoice or receipt and additional documentation on the work performed.
Apply by Mail
Please mail any rebate applications to the EPE Rebate Processing Center. Make sure to include a copy of your receipt or invoice.
1515 S Capital of Texas Hwy Suite 110 Austin, TX 78746
Download Documents
Rebates are issued on a first come, first served basis until funding is exhausted or the program is changed. EPE reserves the right to adjust programs at any time. All rebates are subject to approval by the Program Manager.