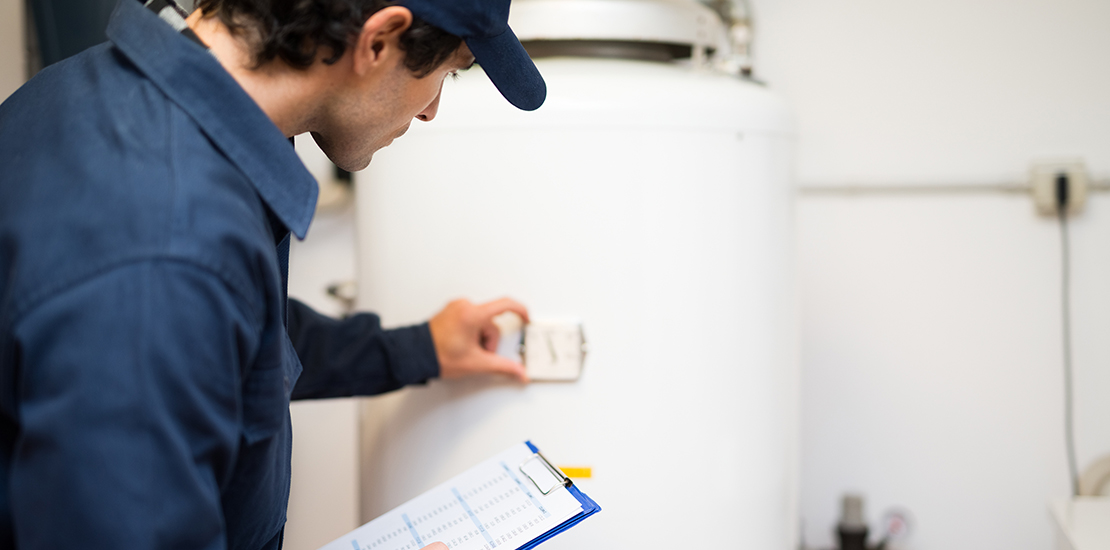 Heat Pump Water Heaters
Improve Comfort. Save Energy.
If you have an electric storage water heater, the Residential Comprehensive Heat Pump Water Heating Rebate can help you reduce your energy bills by installing an ENERGY STAR® certified heat pump water heater (HPWH).
HPWHs are commonly referred to as hybrid electric water heaters. Different name – same ultra-efficient performance! Some models are called "hybrid" because they can switch modes to operate like a standard electric model when needed—like a hybrid car switching modes for a quick boost of power.
An ENERGY STAR® certified HPWH uses 70% less electricity to make the same hot water as a standard electric model. Many HPWHs include some form of connectivity, which means more user control and flexibility. HPWHs typically cost more upfront, but quickly pay for themselves with energy savings, rebates, and tax incentives.
This measure applies to all residential, electric, and storage-type HPWHs. Heat pump add-ons to existing storage water heaters are ineligible. This measure does not apply to the replacement of gas water heaters.
The Knowledge You Need.
Available only to residential customers in El Paso Electric's New Mexico service area.
Rebates are available to customers or contractors that install ENERGY STAR® certified systems with a tank size of less than 55 gallons. At this time, all systems with a tank size of 55+ gallons are not eligible to receive a rebate. The installed model number must be specified on the project invoice. A nameplate photo can also be accepted if the model information is not specified on the invoice. The installed model number must match the model specified on the ENERGY STAR® certificate.
You can determine whether your HPWH is considered medium or high usage by referencing the first hour rating (FHR) from your ENERGY STAR® certificate against the FHR ranges provided in the rebate schedule at the bottom of this page.
Participation Made Easy.
1. Select a contractor of your choice. All HPWHs must be installed by a licensed plumber to be eligible.
2. Your contractor will help you select a unit that is ENERGY STAR® certified. Your contractor will provide you with an estimate for the work and may also help you fill all required rebate documentation.
3. Once an eligible unit has been installed, the rebate form must be completed online or mailed along with a copy of your receipt or invoice to the rebate processing center address. The rebate form can be accessed using one of the options at the bottom of this page.
4. Your rebate will be mailed directly to you. Rebate checks will be mailed within 4-6 weeks of receiving the application.
Rebate Amounts
| Tank Size | Rebate Level |
| --- | --- |
| < 55 | $300/unit |
| 55+ | Not eligible |
Apply Now
Apply Online
Save time and fill out your rebate application online. Click "Apply Now" to get started!
After registering and confirming your email address, please select the "Customer" option in the profile wizard.
You will need digital copies of your invoice or receipt and additional documentation on the work performed.
Apply by Mail
Please mail any rebate applications to the EPE Rebate Processing Center. Make sure to include a copy of your receipt or invoice.
1515 S Capital of Texas Hwy Suite 110 Austin, TX 78746
Download Documents
Rebates are issued on a first come, first served basis until funding is exhausted or the program is changed. EPE reserves the right to adjust programs at any time. All rebates are subject to approval by the Program Manager.