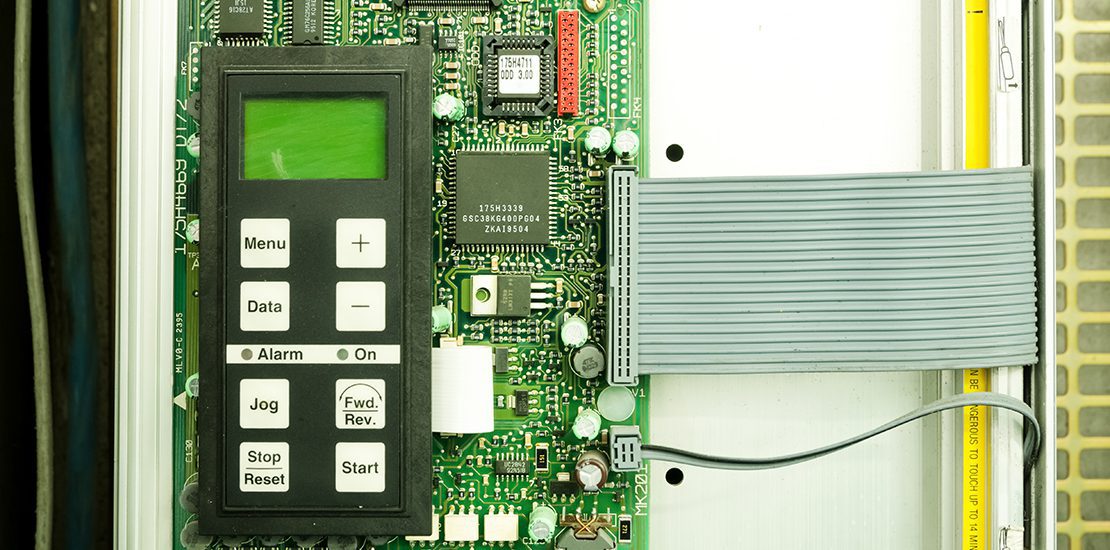 HVAC Variable Frequency Drive
Improve Comfort. Save Energy.
This measure involves the installation of a variable frequency drive (VFD) in a commercial HVAC application. VFDs with a rated horsepower of 50 HP or lower are eligible to receive a rebate if installed on the following equipment types:
Supply Fans
Return Fans
Cooling Water Pumps
Hot Water Pumps
WSHP Circulation Pumps
Cooling Tower Fans
Rebate Amounts
| Equipment Type | Rebate Amount ($/HP) |
| --- | --- |
| Cooling Tower Fans | $50 |
| Hot Water Pumps | $125 |
| Supply Fans, Return Fans, Cooling Water Pumps, and WSHP Circulation Pumps | $250 |
Apply Now
Apply Online
Save time and fill out your rebate application online. Click "Apply Now" to get started!
After registering and confirming your email address, please select the "Customer" option in the profile wizard.
You will need digital copies of your invoice or receipt and additional documentation on the work performed.
Apply by Email
Rebates can also be submitted by email.
Download Documents
Rebates are issued on a first come, first served basis until funding is exhausted or the program is changed. EPE reserves the right to adjust programs at any time. All rebates are subject to approval by the Program Manager.