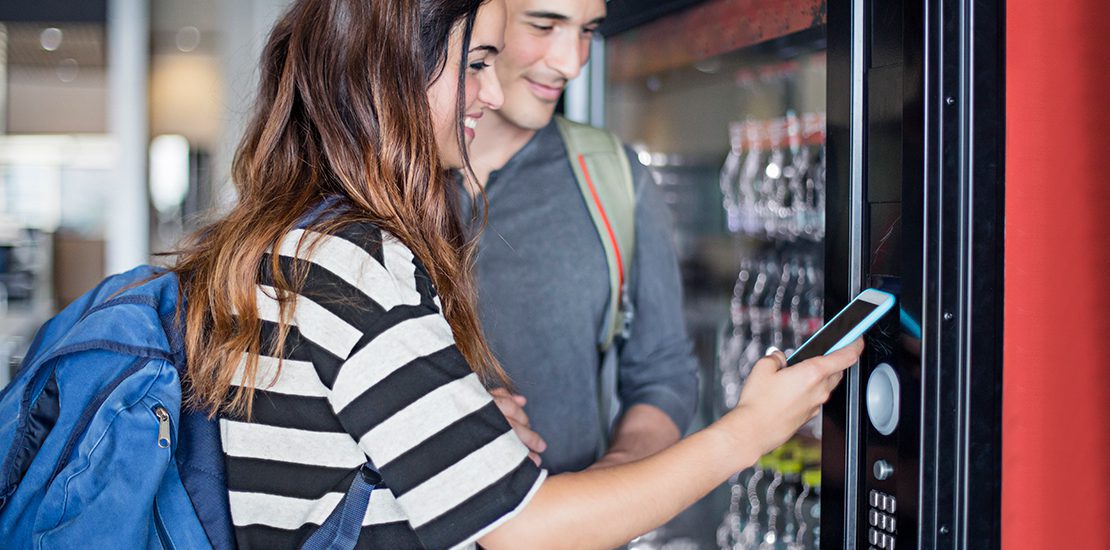 Vending Energy Misers
Energy Miser products mean savings for your business
The VendingMiser® and CoolerMiserTM family of products are a breakthrough in the power management of cold beverage vending machines.
Energy Miser products can reduce the electricity use of cold drink vending machines and reach-in coolers by up to 40% and save your business over $100 in electricity costs per vending machine annually.
El Paso Electric customers are eligible for installation of energy saving devices at a reduced cost.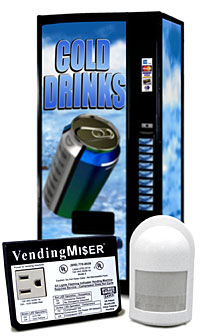 Energy Miser Products
VendingMiser® is an amazing product that will reduce the power consumption of a cold drink vending machine by an average of 46% with no impact on sales or drinks. Examine the details of this exciting product below.
CoolerMiserTM, a new addition to the Miser family, controls glass-front coolers that contain non-perishable goods. Machines suitable for control by CoolerMiser typically have glass sliding doors or pull-open doors. CoolerMiser can operate stand-alone, or it can be a perfect companion to the powerful VendingMiser.
Available only to commercial customers in El Paso Electric's New Mexico service area.
2019 Rebate Amounts
| Product Type | Rebate Amount ($/unit)* |
| --- | --- |
| Vending Miser | $50 |
| Cooler Miser | $50 |
*Rebate will be in the amount shown above or up to the cost of the equipment (whichever is less).
Participation Made Easy.
1. Select a contractor of your choice.
2. Customers may also elect to pursue an EPESaver Solar Screen rebate without the help of a contractor.
3. Once the new solar screens have been installed, the EPESaver Window Treatment rebate form must be completed online or mailed along with a copy of your receipt or invoice to the rebate processing center address. The rebate form can be accessed using one of the options at the bottom of this page.
4. Your rebate will be mailed directly to you. Rebate checks will be mailed within 4-6 weeks of receiving the application.
Apply Now
Apply by Mail
Please mail any rebate applications to the EPE Rebate Processing Center. Make sure to include a copy of your receipt or invoice.
1515 S Capital of Texas Hwy Suite 110 Austin, TX 78746
Rebates are issued on a first come, first served basis until funding is exhausted or the program is changed. EPE reserves the right to adjust programs at any time. All rebates are subject to approval by the Program Manager.