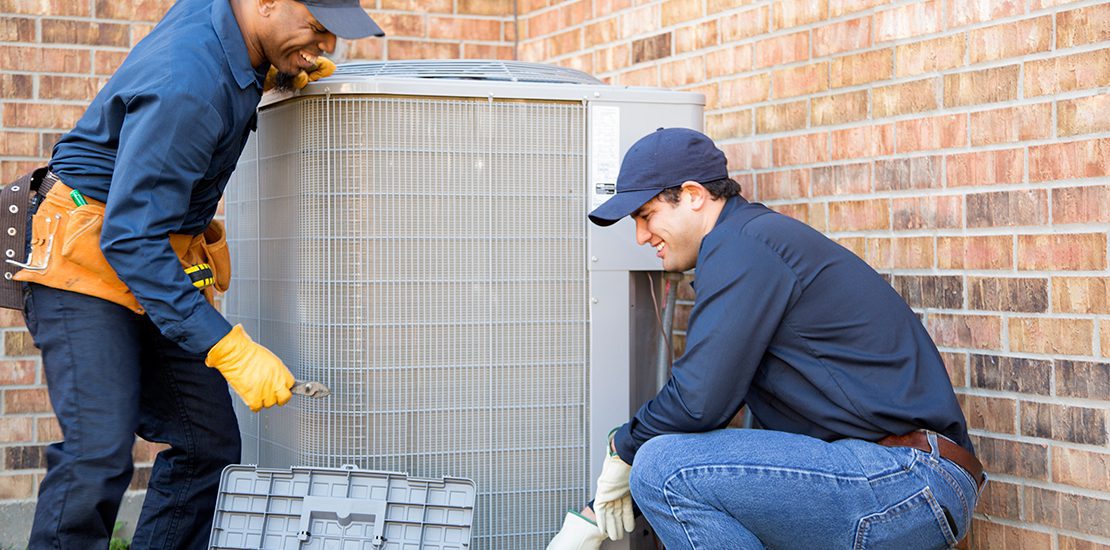 HVAC Tune-Up
High Performance HVAC Tune-Up Program Overview
El Paso Electric's High Performance HVAC Tune-Up Program can help you save up to $200* toward the cost of qualifying efficiency repairs when you receive a High Performance HVAC Tune-Up on your refrigerated air conditioning (AC) system. A High Performance HVAC Tune-Up can correct many common problems that prevent your system from operating efficiently, extending the life of the system, reducing energy costs, and improving your comfort.
Customer Eligibility
Customers with refrigerated air conditioning units ranging from 1.5 to 25 tons each, at least one year old, are eligible to participate once every 5 years to receive up to a $200* Tier 1 rebate for residential customers and up to a $175* Tier 1 rebate for commercial customers.
Key Energy Savings Measures
Verify airflow is within capacity. Adjust if necessary.
Inspect filter. Change or clean if dirty.
Clean outdoor condenser coil. Comb if necessary.
Inspect indoor coil. Clean if dirty.
Inspect indoor blower. Clean if dirty.
Check refrigerant charge. Adjust to manufacturer specifications.
Rebate Amounts
* Tier 1 rebate is applicable toward a successful measurement and verification (M&V) tune-up, which involves a refrigerant charge adjustment along with test-in and test-out data.
** A modeled tune-up follows a similar protocol as an M&V tune-up but only requires test-out data.
Tune-Up
Refrigerant Adjustment
Tier
Residential
Commercial
1.5 – 5 Tons
< 5 Tons
5 – 25 Tons
M&V
Yes
Tier 1
$200.00
$125.00
$175.00
M&V
No
Tier 2
$150.00
$100.00
$150.00
Modeled**
Yes
Modeled**
No
Tier 3
$100.00
$75.00
$125.00
Apply Now
Contact Us
For more information, please contact Don Johnson.
Rebates are issued on a first come, first served basis until funding is exhausted or the program is changed. EPE reserves the right to adjust programs at any time. All rebates are subject to approval by the Program Manager.