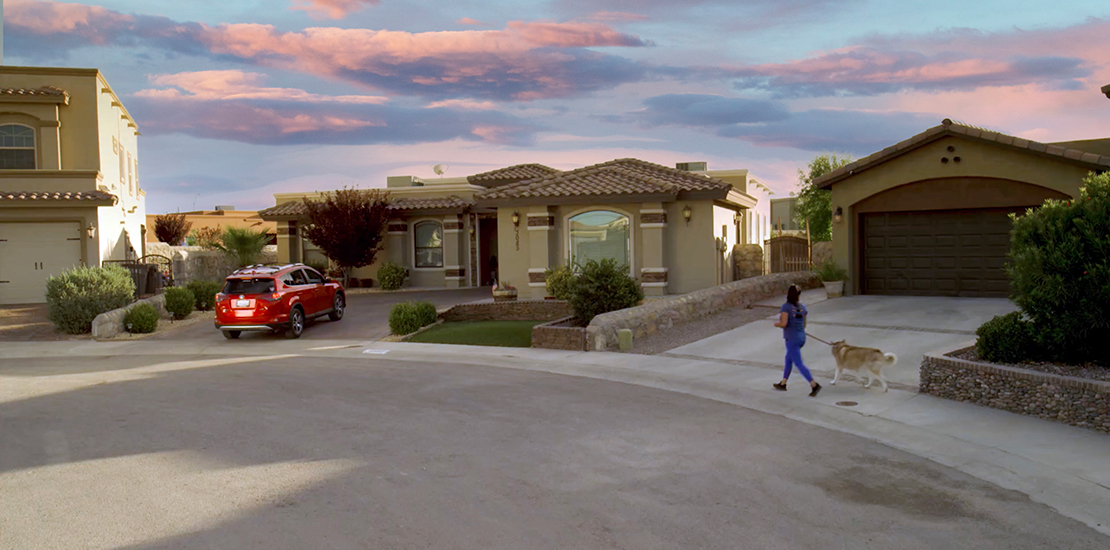 ENERGY STAR® New Homes
The ENERGY STAR® New Homes Program offers rebates for high performance new home construction that meets or exceeds current ENERGY STAR® standards.
Since 2011, the program has paid incentives on over 800 ENERGY STAR® certified homes, marking 11 years of partnership with ENERGY STAR®. In honor of these milestones, the U.S. Environmental Protection Agency (EPA) has recognized the program with an ENERGY STAR® Special Recognition Certificate.
Our Program Benefits
To make the program successful, we offer several benefits to participating home builders:
Up to $1,750 in rebates per qualified home
Free sales and technical training
Marketing support including free promotional materials
Support from a Program Account Manager
If you're a homebuilder constructing new, single-family homes in the EPE New Mexico service territory, read below to learn more.
Better Energy Efficiency and Performance
On average, ENERGY STAR certified new homes offer better energy efficiency and performance compared to other homes including at least 10% more energy efficient than homes built to code and achieve a 20% improvement on average. Our program is designed to build with better systems and features including:
Comprehensive Air Sealing Construction
Quality Installed Insulation
High Efficiency Heating, Ventilation, and Air Conditioning (HVAC)
High-Performance Windows
Energy Efficient Lighting and Appliances
Independent Testing of Energy Performance
If you're looking for a new home, contact one of our participating homebuilders!
Learn about our Rebates
There are two rebate paths in this program that homebuilders can choose from, depending upon which best fits your needs: (1) Products Path (Prescriptive) or (2) Performance Path. The rebates are paid directly to the homebuilder or, upon their approval, to one of their subcontractors.
Rebates will be paid on a first-come, first-served basis, subject to participant eligibility and availability of funds. See below to learn more about requirements and rebates offerings.
Products Path: How To Qualify
The measure-specific Products Path provides rebates based on above-code installation of a combination of measures including ENERGY STAR® lighting, refrigerated air conditioning, radiant barrier, ENERGY STAR® refrigerators and insulation.
Homebuilders must install a minimum of three (3) measures to qualify for rebates. The below list of equipment shows above-code product criteria and the rebate amount.
Equipment Measure
Rebate Amount
Air Conditioning:
16 SEER (from 14 SEER)
$85 per ton
17+ SEER (from 14 SEER)
$120 per ton
Heat Pump:
16 SEER
$100 per ton
17+ SEER
$138 per ton
LED Lighting:
100% LED
$35 for 100%
Insulation:
Attic Insulation R-38
$20 per home
Attic Insulation R-48+
$30 per home
Refrigerator:
ENERGY STAR® Refrigerator
$12 per unit
Smart Thermostat:
ENERGY STAR Certified Smart Thermostat
$50 per unit
Radiant Barrier:
100% Radiant Barrier
$50 per home
Heat Pump Water Heater:
2.0+ UEF
$300 per unit
Solar Attic Fans:
Solar-powered attic fans
$100 per unit
Performance Path: How To Qualify
The Performance Path provides tiered rebate levels for new homes that exceed the 2018 International Energy Conservation Code (IECC). You may also become an ENERGY STAR® Partner if you're interested in constructing ENERGY STAR® certified homes. Otherwise, we'll nonetheless assess your high-performance home to make sure it meets our minimum tier of 10% above the standard. We integrate inspections and testing by certified professional HERS (Home Energy Rating System) Raters to make sure your home has been built better from the ground up.
We offer rebates for new homes that exceed current New Mexico code requirements by at least 10%. The Performance Path tiered bonuses are offered to homebuilders that construct a home that exceeds code requirements by 15% to 40%. Also, ENERGY STAR® certified homes are eligible for an additional bonus rebate.
The state of New Mexico has adopted the 2018 IECC, effective for all homes permitted after March 25, 2021. To learn more, please watch this overview prepared by the New Mexico Home Builders Association. In June 2021, El Paso Electric sponsored a training for area homebuilders on how to comply with new code requirements. The first part of the training covered a broad overview of code changes, while the second part provided more in depth advice about how to reach air sealing requirements.
| Incentive | Amount Awarded |
| --- | --- |
| Base kWh Incentive (10% above code minimum) | $0.25 |
| 15% – Performance Bonus | $100 |
| 20% – Performance Bonus | $200 |
| 30% – Performance Bonus | $300 |
| 40% – Performance Bonus | $400 |
| Bonus Incentive for ENERGY STAR® Certification | $25 |
| Bonus Incentive for ENERGY STAR® Smart Thermostat | $50 per unit |
| Maximum Incentive per Home (including bonus) | $1,750 |
Participation Made Easy
Enroll as a Qualified Homebuilder
2. Sign a builder agreement outlining your award requirements after registering.